Opposing this wave of industrialization that rules the arts where everything is confused, mixed, standardized and devoid of feelings and values, NEPTUNE Mosaic® decided to favor quality over quantity and resolutely opts for expertise its artists-artisans to create sophisticated collections and unique pieces for customers.
True luxury and excellence lies in the refinement of materials, finishes the beauty and authenticity: All our products are, handmade in our own workshops, and will be delivered with our label "handmade" . A label that guarantees a manufacturing process 100% handmade which we are proud and that makes us any customization is allowed.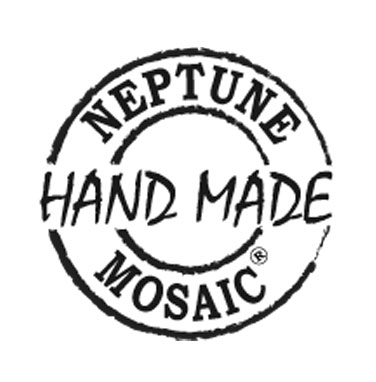 To satisfy you, we offer you not only graduates artists, but who also inherited the craft of their Roman ancestors. Generation after generation, they transmitted this knowledge and all the love and patience that goes with that every tessera of our works and creations both cut and joined with passion.
A simple shadow effect or degradation from a single coat of paint brush, requires hours or even days of work mosaic for a gradual transition from one color to another. Days of work and toil, during which our artists have put aside their different moods and moods to soak and dive into the world of our works and products and guarantee a finish of perfection in every detail .